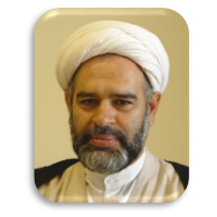 cultural deputy
Name and surname: Hojjatoleslam Dr. Kazem Ghazizadeh
Position: Deputy Minister of Culture
Email: k.ghazizadeh@modares.ac.ir
Contact number: 36530241
Internal: 103
Name and surname: Dr. Sara Iranpour
Position: Director General of Cultural Affairs
Email: -
Contact number: 36530241
Internal: 130
Introduction of Social and Cultural Deputy
The field of cultural and social affairs is one of the most active fields in the university, which has the task of planning, directing, supporting and supervising the proper implementation of all cultural activities at the level of professors, students and staff in accordance with relevant approvals and regulations and with cooperation and coordination. It has other relevant institutions.

Goals and Missions
- Leading and supervising the proper implementation of socio-cultural affairs of the university related to professors, students and staff
Implementing and implementing the strategic policies of the Supreme Council of the Cultural Revolution and the headquarters for deepening and expanding the culture and principles of Islam in the field of socio-cultural and student issues of the university
- Monitor the general cultural, social, educational, and political status of the university, as well as opportunities to promote and facilitate socio-cultural activities and communications.
- Carrying out necessary studies in order to plan and promote cultural and social activities to expand and deepen Islamic, Iranian and revolutionary values ​​at all levels of the university
- Development of dialogue space, communication and cultural cooperation with intellectual, cultural and revolutionary centers, institutes and institutions
- Planning and efforts to develop insights and attitudes, and cultural, social, political, and moral capabilities of members and especially students through holding courses, seminars, and promotional training sessions
- Content management of the Cultural and Social Council and the University Student Council
- Observing the social and psychological problems of students, planning and appropriate policy-making in solving the mentioned problems with the cooperation and coordination of other related units
- Planning and managing the provision of student counseling services in the areas of mental, student, academic, and occupational problems
- Implementing programs and policies communicated by higher authorities regarding student health care
- Follow up on students' disciplinary matters and prepare appropriate policies and programs to prevent and reduce disciplinary issues.

All rights of this site are reserved for Sepahan Higher Education Institute
---
Designed By
Omid Doosti

And Ali Yousefi